Our staff's commitment to you
Our staff is committed to providing support, compassion, information, and direction as needed to all members of our community, their families, and friends who are dealing with loss and grief.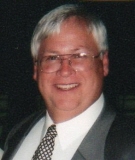 JEROME A. STEFKOVICH
Funeral Director, Owner, Supervisor, Licensed Forethought/Global Atlantic & Columbian Life Preplanning Agent
Jerry has been the owner and supervisor of Jerome A. Stefkovich Funeral Home, Inc. since 1976.

He is a 1968 graduate of Avella High School and a 1973 graduate of The Cincinnati College of Mortuary Science.

Jerry is married to Colleen (Kelly) Stefkovich, they have three children, Valerie (Jason) Lis, Beth Stefkovich (Daniel) Dunmore and Adam Stefkovich; four grandchildren, Catherine, Peyton and Gabriel Lis and Fiona Dunmore, who all live in Avella.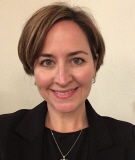 BETH STEFKOVICH DUNMORE
Funeral Director
Beth, a licensed Funeral Director, works with her father at the family business.

She is a 1998 graduate of Avella High School, a 2003 graduate of Pennsylvania State University and a 2009 graduate of Pittsburgh Institute of Mortuary Science.

Beth currently resides in the Avella with her husband Daniel and daughter Fiona.